Lemon Law Attorneys You Can Trust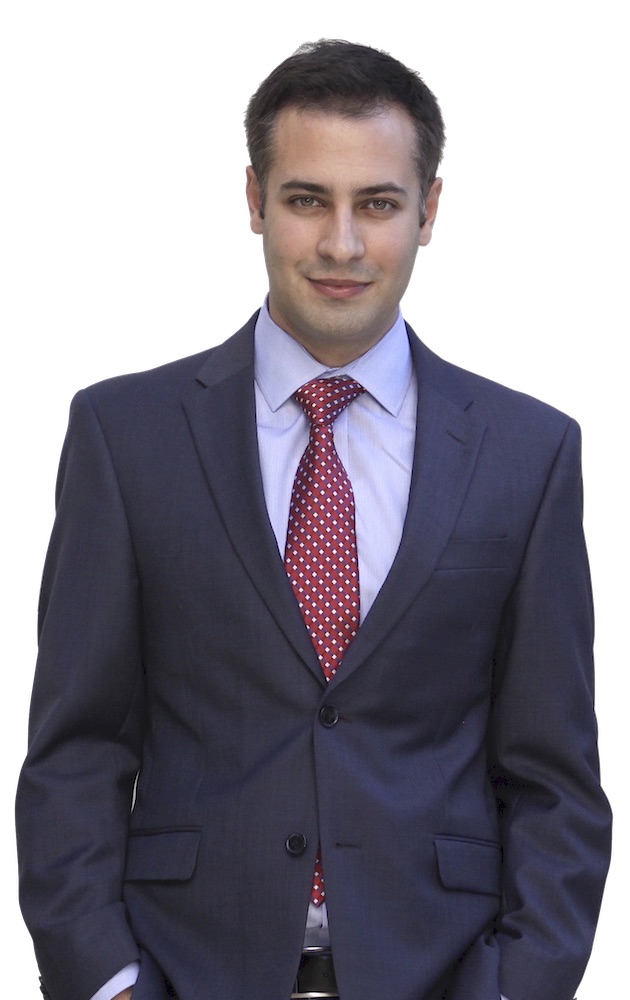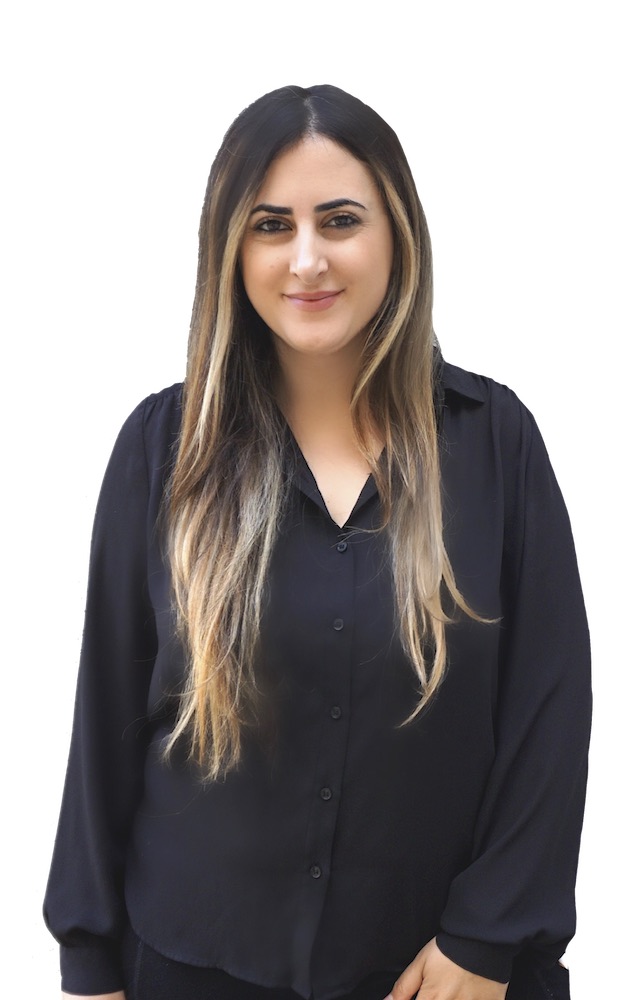 A lemon law attorney is a lawyer who helps consumers get a refund or a repurchase if the car manufacturer fails to repair their new vehicle according to its warranty in violation of California lemon law. Contact us if you keep having repeated mechanical problems with your new vehicle.
If you have found out that your used vehicle was involved in an accident or had prior damage before your purchase, you need a dealer fraud attorney, instead. Stepanyan Oganesyan LLP handles both matters.
---
OUR ATTORNEYS OFFER
---
LEGAL EXPERIENCE
Keep calm and trust our attorneys. They have the experience, skills, and the tool-set to handle your case. Their invaluable experience in complex consumer protection matters allows them to prosecute your lemon law case both in state and federal courts.
Lemon law can be argued. This is why it is important to find experienced lawyers that knows the law. A paralegal or an attorney using template letters will not be able to get the job done. You need to have someone who will be able to go all the way if the need arises.
TECHNICAL KNOWLEDGE
We know cars. We understand how cars are designed, built, and how they are supposed to operate. Why is this important? Because your lawyer should know how seemingly unrelated problems are caused by the same defect. Your attorney should be able to argue exactly how an alternator defect is linked to a battery problem or how washed piston edges can be caused by a piston ring problem.
Our law firm's strategy is supported by our technical knowledge and extensive familiarity with the field.
NO OUT-OF-POCKET FEES
We get paid only if you get paid. Our firm handles lemon law cases on contingency basis. This means that you do not have to pay any out-of-pocket fees. We will not charge you anything unless and until we win.
It gets even better: The law lets us demand our attorney's fees and costs from the manufacturer. When the manufacturer or the distributor pays our fees (the usual case when your vehicle gets repurchased) our representation ends up being completely free for you.
A FREE CONSULTATION
Not sure if your matter will qualify? Have additional questions? We offer a free, no-strings-attached, no-obligation initial consultation, complete review of repair documents, and case evaluation to determine your eligibility.
We will not only consult with you, but will also inform you of the possible outcomes and solutions for your matter. Our initial consultations are always frank and realistic: We do not over-promise, we only over-deliver.
We offer both in-person and telephonic consultations for our prospective clients in Los Angeles and across California. Call now or request a callback from the attorney.
---
SPEAK TO OUR LEMON LAW ATTORNEYS
(747) 777-2977
---
THIS IS HOW YOUR CASE IS HANDLED
---
STEP 1.
We will make initial inquiries about your vehicle, its mileage, its date of purchase or lease, the problems you have experienced and the repair attempts. We will then ask you to send your vehicle's repair documents for a review by one of our attorneys.
STEP 2.
We review your repair documents and call you for your initial consultation. We can do the initial consultation both over the phone and in-person at our office in Los Angeles.
STEP 3.
Once we see that we can help you with your case, we will send you our attorney-client agreement and we will go over the simple terms of our representation. You review and sign the attorney-client agreement with our law firm and our letter of representation so we can begin representing you. We will never charge you out-of-pocket.
STEP 4.
Once you return the signed copy of the agreement to us, our attorneys will begin working on your case. We are usually legally obligated to send a formal demand letter to the manufacturer and give it some time to agree to repurchase your vehicle. We will give you a call if anything is needed and will keep you updated on any developments concerning your case.
STEP 5.
We will contact you once we receive a settlement offer from the manufacturer. You are the only one who is authorized to accept or reject any settlements. No matter what you decide to do with your case, we will not charge you out-of-pocket fees.
STEP 6.
We will file a lawsuit in Los Angeles Superior Court, or the court that has jurisdiction over your case, if the manufacturer does not make a reasonable settlement offer. We litigate until verdict or settlement.
---
CALL NOW FOR A FREE CONSULTATION
(747) 777-2977
---
California Lemon Law
8 Quick Facts You Need to Know
1
You need to have your vehicle taken to the dealer to have a claim.
Lemon law protects consumers from the manufacturer's or the distributor's failure to repair the vehicle. Accordingly, the consumer will be protected by this law only if the consumer gives the manufacturer or the dealer the opportunity to repair the vehicle. If the vehicle breaks down and the consumer does not let the dealer repair the vehicle, the consumer will not be protected by lemon law for that problem. This is why it is important to always present the vehicle to your local authorized dealership for repairs when experiencing problems with it. If you or not sure whether your matter will qualify, do not hesitate to request a consultation with our lemon law lawyer. Don't forget to ask about our no-cost case evaluation.
2
The vehicle should be under warranty.
To benefit from California lemon law the vehicle should be within the manufacturer's or the distributor's original warranty coverage period. This includes the typical 3 year and 36,000 mile or the "luxury" 4 year and 50,000 mile limited warranties for different vehicles. The various manufacturer supplied powertrain warranties will also qualify. This means that even used cars will qualify as long as they are within the warranty coverage period. Although lemon law applies to original warranties, some extended original warranties will also qualify. 3rd party or dealer warranties, however, will not qualify. Our lemon law firm will review your case files to determine your eligibility without any charges or fees.
3
California lemon law does not apply to all kinds of defects.
The law itself states that it applies only to defects that substantially impair the value, use, or safety of the vehicle. Although this definition is broad enough to encompass almost any defects, it is unlikely that a squeaky dashboard trim or a single crackling speaker will be enough. This being said, it is not impossible to argue that a certain seemingly minor defect in fact impairs the consumer's use and enjoyment of the vehicle.
4
The consumer is the one who shall prove that the vehicle is a lemon to win the lawsuit against the manufacturer, but there is an exception.
Tanner Consumer Protection Act comes to rescue whenever a new vehicle suffers from repeated breakdowns within the first 18 months and 18,000 miles from the date of purchase or lease. The act provides that these vehicles are presumed to be a lemon: (1) when the repeated safety issue is not repaired after 2 or more repair attempts, (2) when the repeated regular issue is not repaired after 4 or more repair attempts, and (3) when the vehicle was at the repair shop for an aggregate amount of more than 30 days for the repair of the same issue. When these conditions apply, the consumer does not have to prove that the vehicle is a lemon to win. The burden shifts to the manufacturer, and the manufacturer shall prove that the vehicle is not a lemon.
5
You still have a claim if the Tanner act does not apply.
Some consumers get confused by the language of the Tanner act and assume that they would not have claim if their vehicle does not fall within the act's presumptions. This, however, is a wrong assumption. The act is meant to ease the consumer's burden if the vehicle falls within the presumptions. It is, thus, created to make it easier to prosecute a lemon lawsuit. The act does not limit the general language of the Song-Beverly act, which requires a repurchase or a replacement of the vehicle if it is not repaired within a reasonable number of attempts. The word reasonable is the key here. Failing to repair a serious safety defect may be unreasonable after 2 attempts, whereas failing to repair a minor defect within 3 attempts might still not be unreasonable. We do understand that this may create some confusion and we will evaluate your matter for free.
6
Our fees our paid by the manufacturer if your vehicle is bought back.
The best part of a lemon law buyback is that the manufacturer will pay for our attorney's fees in addition to any payments due to you. That is correct. You will not spend a penny on your matter if your vehicle is repurchased. Further, even if your vehicle is not bought back by the manufacturer, our firm will not charge you any out-of-pocket fees. In most cases hiring an attorney ends up being completely free.
7
Lemon law provides for civil penalties when the manufacturer willfully breaks the law.
This penalty can be up to twice the amount of actual damages suffered by the consumer. To benefit from the penalty, the consumer needs to prove that the manufacturer's failure to honor its warranty or failure to repurchase the vehicle prior to filing of the lawsuit was willful. This is generally a high burden and very few cases will qualify. If you hired another attorney there is no reason to be unhappy if he or she was unable to secure penalties. The jury or the court cannot impose the civil penalties if the manufacturer in good faith, but mistakenly believes that the vehicle was actually performing as designed.
8
You will not get all your money back in case of a buyback.
Some consumers believe that they will receive all their payments back, including insurance payments. This, however, is one of the myths of lemon law. First, there is a specific formula defined by law that allows the manufacturer deduct a usage fee for the use of the vehicle before the first repair attempt of the defect that is the basis of your claim. Use the additional resources below to access the usage fee calculation and the mileage offset formula. Secondly, you will not get compensated for your car insurance payments or for any aftermarket parts you installed on your vehicle. However, you will be able to remove those aftermarket parts before surrendering your vehicle to the manufacturer. Generally you will get your down payment, your lease or finance payments, initial registration fees, interest charges, sales tax, title charges and other fees related directly to the purchase or lease of your vehicle. 
---
ADDITIONAL RESOURCES
---
New Car Keeps Breaking Down Under Warranty? Learn Your Rights
Song-Beverly Consumer Warranty Act | Tanner Consumer Protection Act
California Lemon Law Buyback Calculation | What Will I Get?
California Lemon Law | What is Lemon Law | A Complete Guide
California Civil Code | Regulation of Sale of Warranties
HAVE MORE QUESTIONS
GET A FREE CONSULTATION
(747) 777-2977